I'm in a fashion mood.
Why?
Because.
I don't want to talk about anything depressing today... at least not yet.
So let's talk about shoes.
Part of my mother-in-law's fire evacuation plan includes loading all of her shoes in a laundry basket and putting them in her car. Seriously. It's the one collection she values and could never replace.
My favorite shoes are still my classic black Dansko professionals but they really need to be replaced. Go ahead and click the shoe picture to see what is on the Dansko site.... make a suggestion for my replacement...... I got them at Sole Sister's....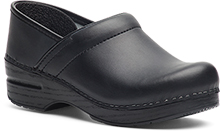 I also have red mary janes (Dansko Diana) but I'll tell you a secret... they aren't my most comfortable shoes. Dansko makes other red mj's that are cuter but I didn't pay much for these at
6pm.com
I also love Born. I have two pairs of Born. The boots (purchased on
zulily.com
) are fantastic and comfy. I wish I had purchased the 9.5 instead of the 10. The heels are Ofelia Bay Vintage t-strap... super comfy and, at
sierratradingpost.com
... they were a bargain with a good coupon.

Cowboy boots. Turns out this short heel and square toe is the current style. I still want a pair of turquoise ones (if you follow me on pinterest you will see the obsession) but these are pretty awesome. And, of course, I got a bargain at zulily....
Of course I have a pair of chucks... but I've evolved from my classic black hi-tops. I now have pale pink low-tops. My girls think I am a really cool mom when I wear them.
And I got a pair of Tom's for my birthday. Love. Yes, they are floral.
Sole Sister's
. This is one pair of shoes I would strongly recommend you try on in person. There is a lot of difference in fit between the different fabrics etc. I went for fun, funky & most comfortable. There isn't much arch and they fit more like slippers. With my narrow feet and high arches I don't think I could walk 100 miles in them but they are surprisingly comfy for the long haul and as close to ballet flats as I may ever get.
These are my summer shoes from last year. So comfy. That strap has velcro on it.... so you can snug them on if you need to move fast. They replaced my beloved leather Keen slides that they don't MAKE any more..... J-41 Sonoma Mules.... Paid $25 at Sierra....

I really want a pair of Chaco Zongo sandals but haven't made the move yet. The best price I've seen is about $32 for these.

And I love flip-flops but my arches are so high they usually cause me pain.
That pretty much covers my shoe selection. There might be a few pairs lurking in the bottom of a tub in the garage. And I have some runners, muck boots, heavy-duty hikers & a pair of old Solomon water shoes that I wear for painting that I didn't mention.
What are you wearing? What are you shopping for and why? What is your dream shoe?